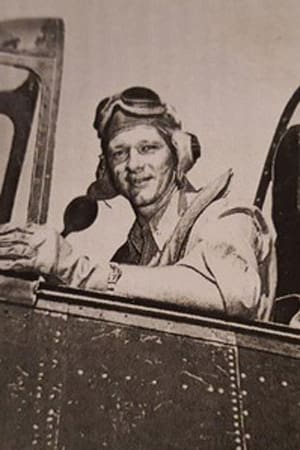 Rudy Matz

2018 Honoree
Rudolph (Rudy) Matz was born on October 21,1919 on a small farm outside Utica, Ohio in a house with no electricity or running water. He attended a one room grade school and completed high school.
Rudy enlisted in the Navy in 1939 and was originally assigned to be an aviation mechanic. But when Poland was invaded in World War II he found himself at sea on the Destroyer USS Hughes, which was escorting the USS Neosho. The gun directing mechanism on the Neosho jammed and the Hughes swapped places with the USS Sims and several fellow personnel were transferred to the Sims. The Battle of the Coral Sea started the next week and the first two ships to be sunk were the Sims and the Neosho. During the Battle of Midway, he served on the USS Hughes as the pointer/tracker. He was in the plane guard for the USS Yorktown. When the Yorktown was hit the Hughes started picking up survivors and stayed with her thru the night. The USS Hammann was tied up alongside the Yorktown and they were ordered to go alongside the Hammann. That order was cancelled and the USS Hughes pulled away just as an enemy submarine fired four torpedoes. The Hammann sank in 4 minutes, the Yorktown went down the next day.
Rudy wanted to a make a more significant contribution, and received his wings in 1943 as an enlisted pilot, later he would be commissioned an Ensign and assigned as a carrier pilot to a new USS Yorktown. Both sides in the war amassed a large number of ships and planes. Over 500 enemy planes were ready for the next confrontation. The U.S. had nearly 900 planes ready, most of which were the F6F Hellcat a highly-proven combat plane. Having seen the enemy planes on radar, his squadron took off. Before anyone knew they were in a dogfight. They scattered as planes attacked from all sides. As they started to descend Rudy saw other aircraft coming straight at him. He just squeezed the trigger and flew thru a ball of fire. He was too busy to see the plane hit the water. Next he saw another plane headed for him and he again squeezed the trigger and shot the plane down.The group overall shot down 375 enemy planes while his squadron only lost 14.The above action earned Rudy two Distinguished Flying Crosses (DFC). He received a third DFC for "his coolness, bravery and resourcefulness" in his engagement with the enemy in the Mariana Islands. Earning the DFC put him in a group with Charles Lindbergh, Amelia Earheart and other great pilots. Rudy stated that " he was very fortunate." and "I was just doing what I was assigned to do."Rudy served in the Navy for twenty-one years and retired as a Lt. Commander.
Rudy passed away at his home January 3, 2018.