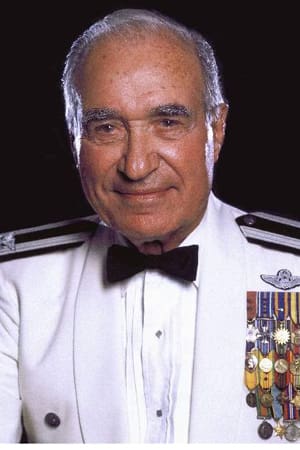 Spiros Pisanos

2017 Honoree
Spiros Nicholas Pisanos, born in Athens, Greece, was a WW2 double Ace, the recipient of five United States Distinguished Service Crosses, fought with the French Resistance and received from France their highest decoration the Legion of Honor. The son of a poor subway motorman he desperately wanted to fly.  Lack of money and a low educational performance seemed to stand in his way. Pisanos wanted to go to the United States, but did not speak English or have the proper documents. One day he went to the closest Greece seaport and registered as a seaman.  He signed on to a ship that was going to pick up coal in Algeria and then head for America.  When the ship arrived near Baltimore it did not land but tied up in the harbor.  A delivery man came on board and with a one dollar bribe he smuggled him to shore. After landing on shore with no money and the only English a phrase "Ticket to New York" he wandered until he came across two men speaking Greek.  He approached them and they agreed to help him get to New York and find a job and housing.
He still wanted to fly and worked and saved his money to go to flying school.  He still didn't think he would become a military pilot.  This all changed with the war starting in Europe.  The British were in the U.S. recruiting pilots to fly for Britain. When Pisanos got to England he became a member of the American Eagle Squadron.  His fellow pilots gave him the nickname of Flying Greek and it stuck with him the rest of his life. Because he was still a Greece citizen it was necessary for him to be naturalized. In London he became the first person to be naturalized in a foreign country. On a mission over France his plane crashed due to engine failure.  He escaped the Germans by hiding in the forest and working with the resistance.  The French were surprised that an American could speak their language.  He had learned it in high school.
When the war ended he returned to Plainfield NJ, here he had lived before the war thinking he would retire.  He was 25 years old.  This didn't last for long as he went to work for TWA.  He later joined the U. S. Air Force and became a test pilot working with people like Chuck Yeager.
With the rank of Colonel, he retired in 1973 and moved to Rancho Bernardo in 1978. Pisanos passed away at 96 on June 6, 2016 and is buried in Miramar National Cemetery. For more on Pisanos, view his life on a video produced by the San Diego Air and Space Museum at,
sandiegoairandspace.org/video/flying_greek.mp4.
He also wrote a book titled
The Flying Greek about his life.