Speaker's Series
Hosted at the RB History Museum located at the Bernardo Winery
13330 Paseo del Verano Norte
San Diego, California 92128
December
No Speaker for December
Our first speaker for the year 2019 will be Dr. Sandra Bonura. Her topic will be   "Prayer and Politics: The Hawaiian Revolution and the American Teachers Caught in the Middle.  More information will follow.
Join us on the 2nd Saturday of each month, here at the History Museum.                       All presentations are FREE.  For more information call 858 775-5788
Recent Speakers
Speakers that have Presented This Year With a Link (If Recorded) To Their Presentation on YouTube
Dennis R Gallegos will provide new information on the initial and continuous occupation of the "First People" of San Diego County and address potential sites and cultural material across the landscape and through time."
Dennis R. Gallegos is a long-time San Diego archaeologist, beginning his career in 1969.  He has worked for State Parks, BLM, and multiple private sector companies.  He is currently president of the Cultural Resource Management firm Gallegos & Associates, started in 1990.
For more information call 858 775-5788
Peggy Rossi, is director of the History Museum archives and a professional genealogist and researcher.  She will talk on the importance of preserving you valuable family photos and documents.  If  you don't who will?
For more information call 858 775-5788
Mr. Donald H. Harrison, local historian, and journalist will present a program about a gentleman of the late 1800's who had a large impact on San Diego as it is today.
That person was Louis Rose, the first Jewish settler and entrepreneur who started a railroad, was postmaster at Old Town, and a very successful businessman.
For more information call 858 775-5788
Recent Fossil Finds in Rancho Bernardo
Dr. Thomas Deméré
Recently a crew of scientists from the San Diego Natural History Museum discovered the fossilized remains of ancient plants and animals on a construction site at the Silvergate Retirement Community site in Rancho Bernardo. Dr Deméré is Curator of Paleontology and Director of Paleo Services at the museum, and will join us to describe the work that is being done.
For more information call 858 775-5788
What Rock Art Tells Us About San Diego's Original Residents
Greg Erickson
Our speaker, Greg Erickson is President of the San Diego Rock Art Association. His talk will highlight what we can learn from early rock paintings by the original inhabitants of the area.
For more information call 858 775-5788
Old Town San Diego: Living History
Greg Giacopuzzi
Our speaker was Greg Giacopuzzi. He is an Interpreter at Old Town San Diego State Historic Park. His topic was "Old Town San Diego: Living History" as a state park. He dressed in 19th century period clothing for the presentation.
For more information call 858 775-5788
1915 POINT LOMA ROAD RACE
D. A."Mac" MacPherson

In 1914, with the Panama-California Exposition planned for the following year, it was thought that a big promotional event was needed to draw visitors into San Diego.
A road race was planned for January 1915 on Point Loma, covering 300 miles in 51 laps on existing city streets. It put San Diego in the national spotlight as some of the most famous race-car drivers of the day participated, including Barney Oldfield, Eddie Rickenbacker, and San Diego's own "Bad Bill" Carlson.
D. A."Mac" MacPherson is Executive Director of the Horseless Carriage Foundation, a La Mesa-based organization dedicated to preserving San Diego's automotive history.
For more information call 858 775-5788
History of San Diego Trolleys
Douglas Mengers

Starting with the first horse-drawn trolleys introduced by the San Diego Streetcar Company in 1886, San Diego's history included the growth and decline of several transportation systems, including Trolleys, Street Cars and even Cable Cars. What a ride! Our speaker, Douglas W. Mengers is a San Diego–based historian and archaeologist specializing in historical archaeology, the history of infrastructure and population growth of Southern California, and the history of the San Diego trolley suburbs
For more information call 858 775-5788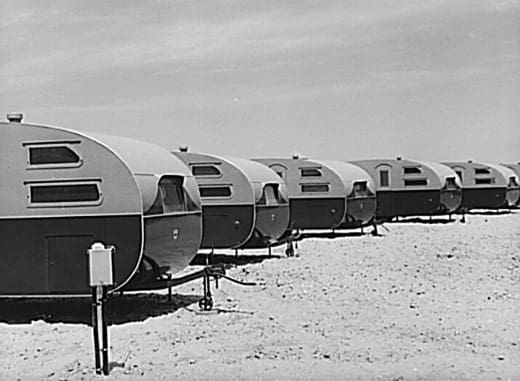 Presented
March 10, 2018
Video Not Available
Homefront San Diego
Vince Rossi

Vince Rossi, will speak on "Home Front San Diego in World War II" telling about  San Diego's City and County were profoundly changed between 1940 and 1943 by the war. Entire new neighborhoods were created and Balboa Park was transformed into a Navy training base.
Mr. Rossi is an author and historian
For more information call 858 775-5788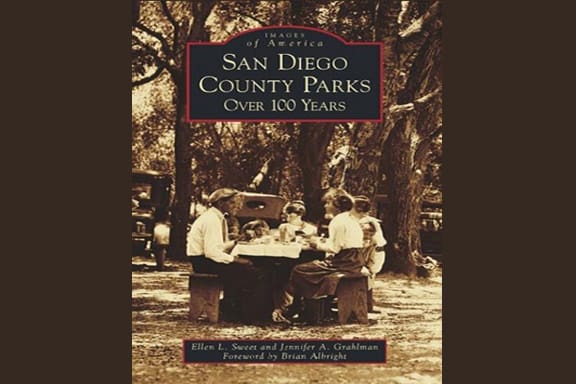 Presented
February 10, 2018
Video Not Available
The History of the San Diego County Parks
Jennifer Grahlman

Jennifer Grahlman, co-author with Ellen Sweet, of the book San Diego County Parks Over 100 Years. Parks History Office the County's park system which include a number of historic ranchos and stagecoach stations as well as trails and campgrounds.
For more information call 858 775-5788
USS Midway Museum
Steve Walker and Brian Butler

Mr. Walker and Mr. Butler are current docents from the USS Midway Museum. They talked about the history of the USS Midway and told us what to watch for when you go, and if you have been what you might have missed.
For more information call 858 775-5788
Past Programs from Previous Years
Click on a Month Below to View Video on YouTube